GENERAL INFORMATION FOR EXISTING & NEW MEMBERS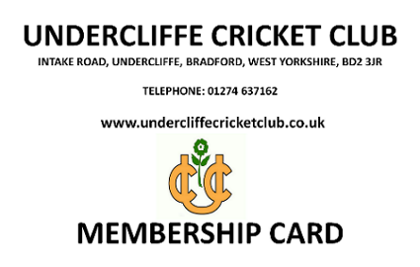 1 There will be a two tier pricing system, one for members & one for non members.
2 But for indoor games nights visitors will be classed as members.
3 Members have to produce their card when making a purchase at the bar so the bar staff can swipe their card to allow members prices being charged.
4 Members have to produce their card at cricket matches & indoor games nights as normal.
5 The member's name will appear on the bar till screen when the bar staff swipe the card.
6 Members will be charged non members bar prices if they do not produce their card to bar staff.
7 Lost cards will be replaced with a cost to members of £5.00.
8 Cards will be set to expire on 30th June every year unless membership is renewed or a person is a life member.
9 Cards will not be physically changed every year for a new card when a member renews their club membership.
10 New members will receive their card at the same time as they get their UCC members handbook.